Posted on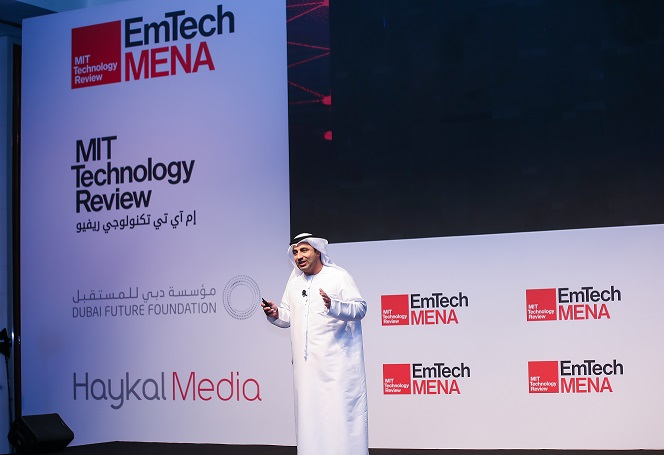 The transformation of education through technology and digital governments were some of the highlights discussed during the second day of EmTech MENA in Dubai on Monday.
In a session entitled Government and Transformation, Dr. Saleh Al Hashemi, Managing Director at Krypto Labs, said education globally was fragmented.
"If you look at districts, they have many challenges and there are many reasons, differing by country," he explained. "The amount of schools they run is huge. The private sector limit is around 40 or 60 schools, but once you go beyond, it becomes very challenging to run these schools without data."
Krypto Labs started providing primary education to eight students, scaling it up to 200, 1,000, and eventually 4,000 across the UAE. "We're very proud of the results," Dr. Al Hashemi said. "The attainment in mathematics and science increased by 52 and 55 percent respectively, and by 16 percent in English, after using big data in the education field."
The company has built platforms in-house with experts who performed a lot of research but did not have the chance to implement it. "It can help so many people around the world," he said. "Twenty per cent of people around the world don't have any kind of education. In the GCC and the western world, we have a good infrastructure. We believe we have a responsibility to develop an ecosystem – it's the only way to succeed."
Within its ecosystem stand two major pillars, one of which is Krypto Labs, an incubator with applications stemming from around the world. The second pillar, 500 Startups, is one of the most active venture capitals around the globe, with infrastructure based in the UAE, as well as in 66 other countries. "We choose certain areas and produce products internally in the UAE," Dr. Al Hashemi said. "500 Startups brings the infrastructure closer to this region, which we think is added [value] for investors and innovators. It's our way to pay back and get an ecosystem working. The UAE has a lot of infrastructure by which many people from the east and the west come and plug in."
He said governments had a very important role to play, whether through policy, funding, support or giving training to individuals to approach problems better. "Here in the UAE, we benefit a lot from being very diverse," he added. "We have all different curricula and community schools, so it's a futile ground for getting results. The world is already here, there is no need to go to it."
When it comes to digital governments, Estonia has proven to be a role model in the sphere. The country is currently working on becoming a borderless digital society, after introducing business start-up and management digitally. "We stumbled upon this 25 years ago," said Siim Sikkut, one of the founders of Estonia's ground-breaking e-residency programme and CIO of the nation's government. "As a very small country, we always had to be very efficient in how we did things. That's why, especially during the economic crisis, we had to cut our budget sharply, so any idea worked."
The government started experimenting, which led to its strategy today, whereby only marriage, divorce, and selling a house cannot be done digital yet. "Almost anything you need to do with the government can be done online," Mr Sikkut said. "Today, we see that forcing things digitally has greatly contributed to the ease of doing business in the country and our attractiveness as a jurisdiction to do business in. Anyone in the world can still run a business digitally in the whole European market and it's allowed us to open up our economy to the world."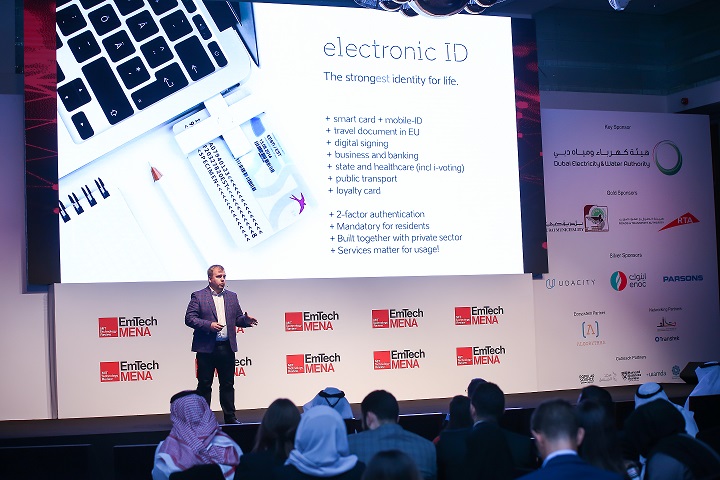 Voting and signatures are other digital services offered by the Estonian government, which is now also focusing on healthcare by building digital national health records. "Digital can allow things to be more convenient," he added. "All of this isn't just rhetoric, we've seen from sector to sector and ministry to ministry how efficient digital is, and that's why we keep at it. We've gained so much."
And the government does not fear the cyber risks involved in that shift, as long as they are managed well. "We've been trying to keep things as secure from the beginning and design things securely," he said. "We were the first country in the world to be cyber attacked on a large scale 10 years ago, but we never went down, and we turned it into a learning effort and became stronger. We have to make sure not to be afraid but manage it better over time."
The fundamental lesson Estonia learnt is that its story of going forward is not about technology, but about change. "All these digital tools and services are just instruments to do better as a government and work better," he concluded. "The biggest success pillar has been the devotion to manage this transformation and the leadership to do that. Our luck has been that we've had top leadership pushing reforms but also its daily work to change the culture, bring people on board, and go through these changes – experimentation itself is a strategy".